FOLLOWING successful days of screening, the Alimosho Free Eye Cataract surgery has commenced for patients whose cataracts are mature enough to be operated on.
Information reaching Alimoshotoday states that the beneficiaries, which number about 150, were operated upon on Wednesday, January 25, 2023, by a team of specialists from the Muslim World League, who had arrived earlier for the purpose.
The surgery is usually concluded with the operated eye being covered and expected to remain in the condition for about 24 hours. After the 24 hours period, on Thursday, January 26, 2023, the doctors uncovered it and the patients were each given a sunshade to protect the eye from direct sunlight.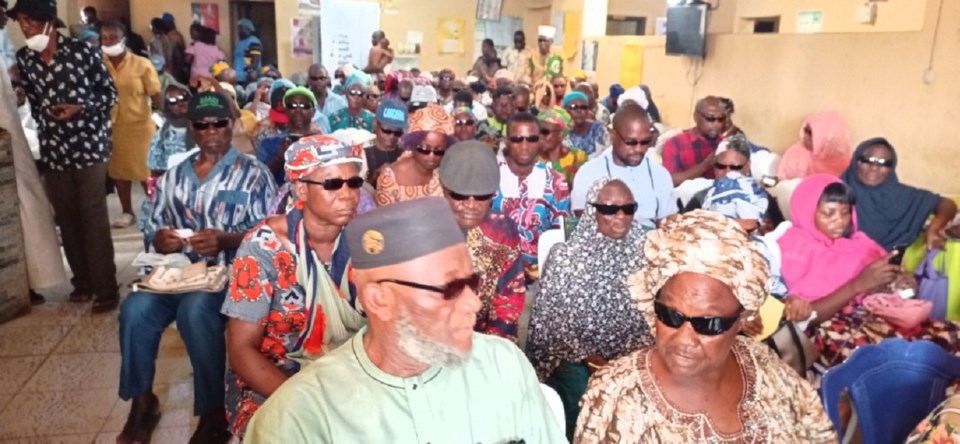 Before discharge, the patients will be made to pass through a compulsory rescreening and a routine checkup which will be conducted six months from the day of the operation.
In his congratulatory remark, the Executive Chairman of Alimosho Local Government Area, Hon. Jelili Adewale Sulaimon appreciated the beneficiaries for being patient with the medical team from the time of screening till the end of the surgery.
In addition, he urged them to endeavour to follow all guidelines given to them in order to ensure complete healing.