THE Lagos State Domestic and Sexual Violence Agency, in collaboration with the Alimosho LGA, Egbe-Idimu LCDA, and the Igando-Ikotun LCDA has organised a sensitization and enlightenment program on the need to stop domestic and sexual violence in Lagos State.
According to a correspondence made available for publication by the Media Aide to the Chairman of Alimosho LGA, Comrade Babatunde Opeyemi Yusuf, the event was held on Thursday, July 21, 2022, at the Alimosho Local Government Secretariat, Akowonjo.
The occasion, which had the Igando-Ikotun Vice Chairman and Chairperson as well as Supervisors for Women and Poverty Alleviation in attendance, was used to discuss different cases of sexual abuse, harassment, and violence against females and children, especially in Lagos State.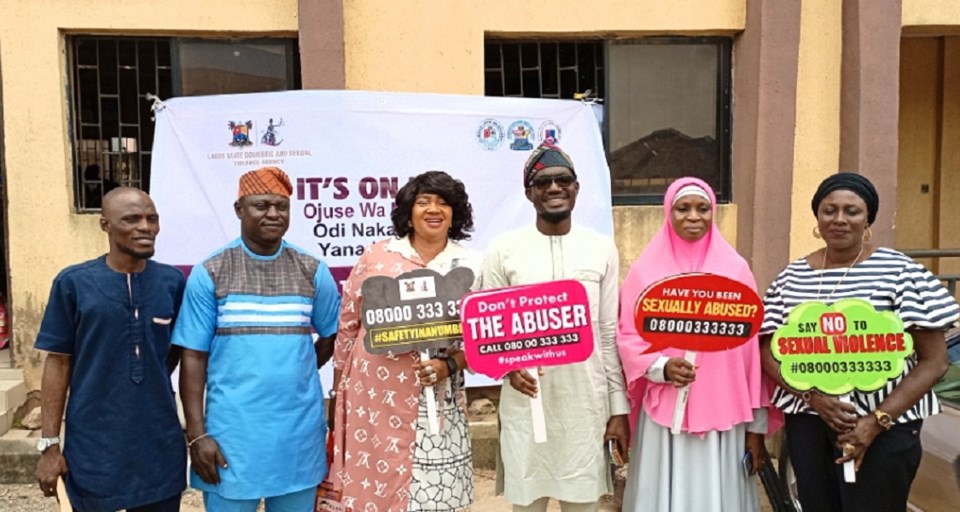 In her welcoming speech, the Alimosho Local Government Chairperson, Alhaja Kabirat Sulaimon reiterated that the program is timely because the recent statistics in Lagos State show that Alimosho has the highest record of sexual and domestic violence and this calls for concern.
She then emphasised that one good way to curb sexual and domestic violence is to speak out in order to expose the perpetrators and not wait till they cause more damage.
On his part, the Executive Chairman of Alimosho LGA, Hon. Jelili Sulaimon also added that it is the sole responsibility of parents to be responsible and take care of their kids if they don't want outsiders to help them to do the same.
He then revealed that when outsiders help parents care for their children, it will come with a cost of sexual abuse.
Other speakers at the event also emphasised the need continue to sensitize the people on the need to speak up against sexual and domestic violence with the slogan, 'If you see something, say something, and do something immediately!'