THE Executive Chairman of Alimosho LGA, Hon. Jelili Adewale Sulaimon has pleaded with all aggrieved All Progressives Congress (APC) party members to sheath their swords and relate peacefully and harmoniously with one another ahead of the 2023 general elections in the country.
The council Mayor made this plea at the last Alimosho LGA APC meeting held recently at the Aregbesola/Abati Primary school, Akowonjo, where he said; "This is, indeed, not a time to fight because there is enormous work ahead of the election."
He also stated that rather than fighting, the energy should be channelled towards planning and working for the success of the party come 2023.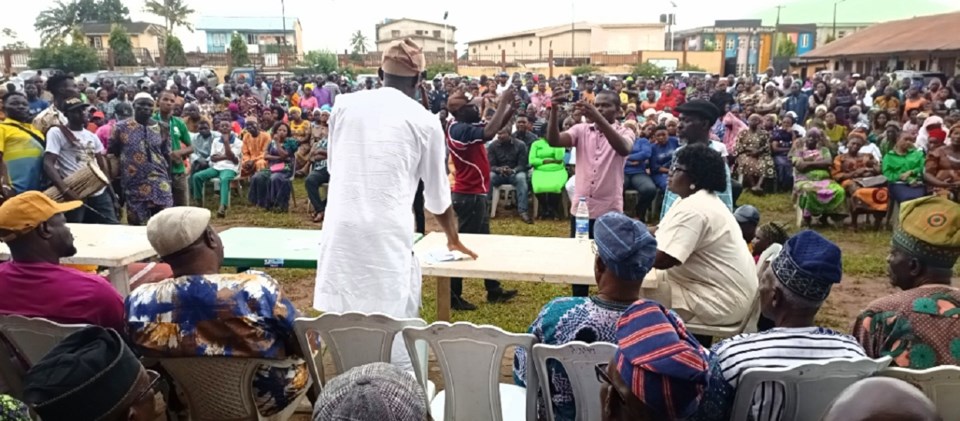 He then presented a cash empowerment package to ten members of the People Living with Disabilities group (PLWD) for their efforts despite their condition and requested for the names of 200 party members across the wards, CDAs, ethnic groups, market men and women, and so on. These set of people will also be empowered as soon as their representatives send their names forth.
Finally, he presented, to the meeting, the candidate of the party for the Lagos State House of Assembly representing Alimosho Constituency 01, Hon. Lukman Orelope, who is from the Alimosho LGA.
Recall that Alimosho Constituency 01 is made up of Alimosho LGA, Mosan-Okunola LCDA, Agbado Oke-Odo LCDA, and Ayobo-Ipaja LCDA. The incumbent Assembly 01 member is from the Ayobo-Ipaja LCDA.