THE Local Government Service Commission (LGSC) visited the Egbe-Idimu LCDA on its first leg of the year 2022 Bi-Annual Monitoring visit on Wednesday, May 11, 2022; the team was led by the Chairman, Hon. Kamal Ayinde Bayewu.
According to reports, Hon. Bayewu in his opening remarks commended the management of the council area for providing a conducive working environment that will yield positive productivity from staff.
He claimed that the commission came to ensure that the council staff remained committed to working in service to the community.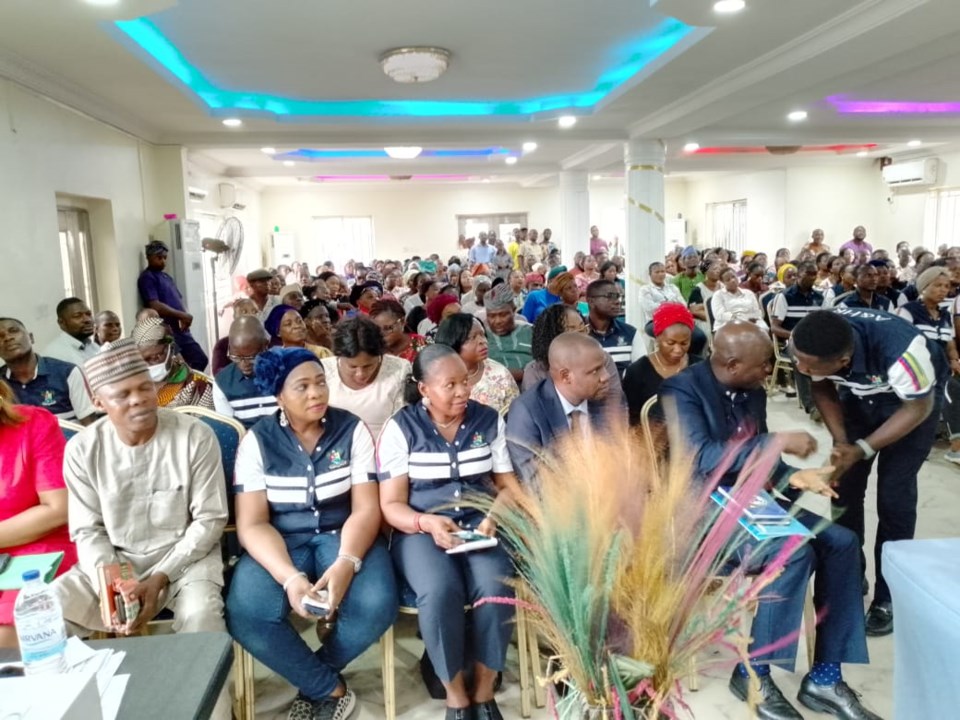 He also emphasized the need for improvement in revenue drive in order to enhance productivity and take care of staff welfare.
He then commended the council Mayor, Hon. Kunle Sanyaolu Olowoopejo (KSO) for purchasing revenue vehicles and welfare packages for members of staff.
The Council Boss on his part appreciated the LGSC Chairman and his team for the visit, adding that in Egbe-Idimu LCDA, the political class, management team and the entire workforce are already enjoying a cordial relationship because of the unity amidst them.
Also in attendance at the meeting were the Vice-Chairman, Hon. Mutiu Adebiyi; the Supervisor-Designates; Hon. Tayo Ayinde; Hon. Tope Aina; the management team; and the entire workforce of the Egbe-Idimu Local Council Development Area.