Business operators in the Council area of Egbe-Idimu Local Council Development Area (LCDA) of Alimosho Local Government, have cried out for consideration after a massive displacement of their kiosks, containers, phone booths, etc, which have been replaced by newly-built shops.
Recall that drainage and road construction in the same location, Shobukola and Market Streets, had been reported to be almost nearing completion after drainage construction four months ago.
"The road construction appears to have been kept on hold as the Chairman, Sanyaoolu Olowoopejo, seems to have shifted attention to the construction of shops that would cost ₦2million for outright purchase," Mr Okewole Kazeem, a displaced business operator told AlimoshoToday on Thursday.
"My name is Okewole Kazeem. What is happening here is not fair to us at all. I used to have a container here and I sell phone accessories. Now my container has been moved to the back and I cannot afford the N2 million lockup shop. The government should consider us, please."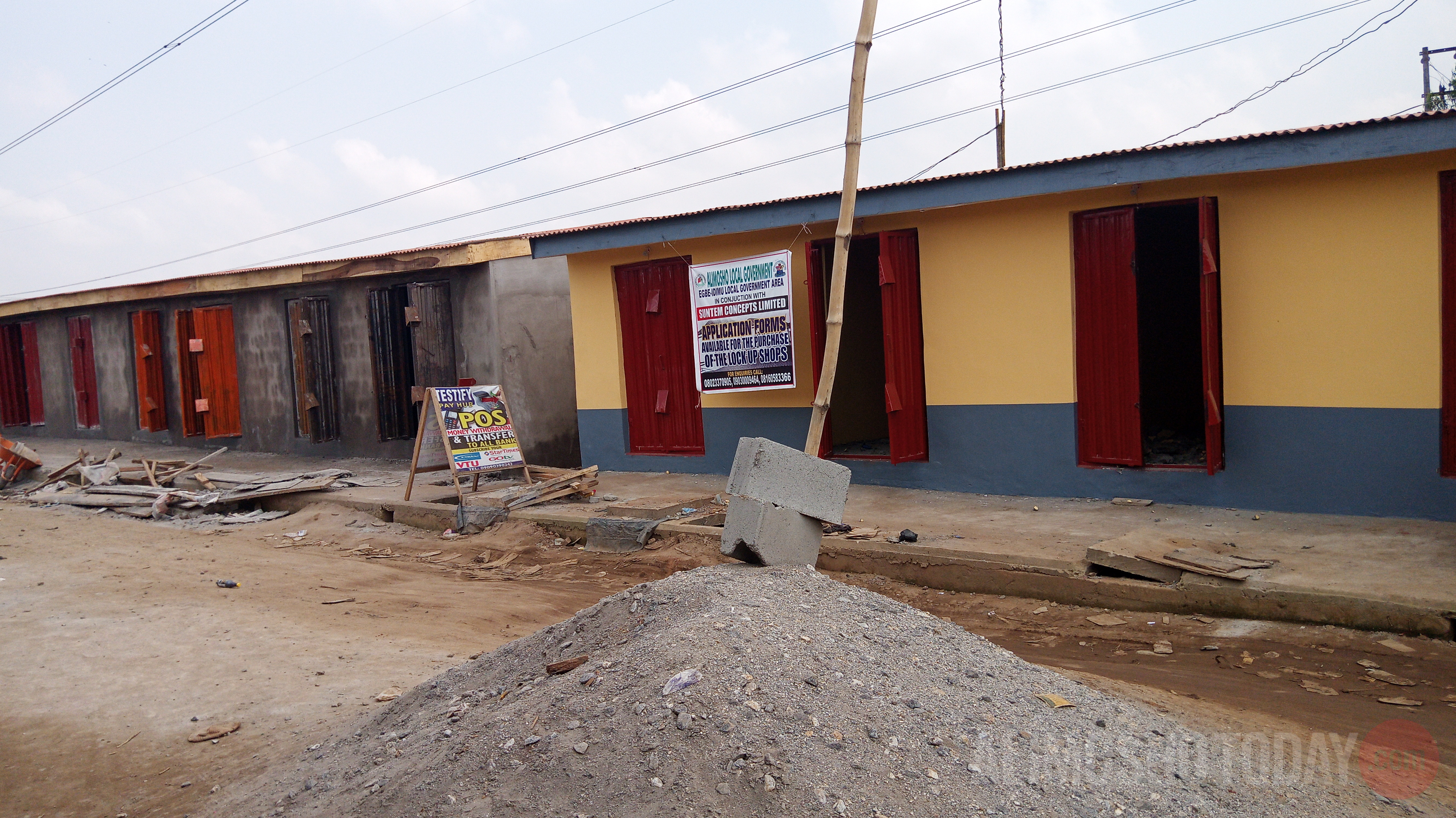 Another business operator, Alhaja Modina Olawale, said: " My kiosk has been thrown to the back and I now manage to sell here by the roadside.
"I am a goldsmith. I deal in jewellery. Now that I don't have a shop, I just sit on this gutter by the roadside so that I can meet my customers."
Speaking in Yoruba, Alhaja Olawale lamented: "I cannot afford the shop. It's N2 million, that's what we were told. We just came back from COVID-19 lockdown and #EndSARS protests that disrupted our businesses.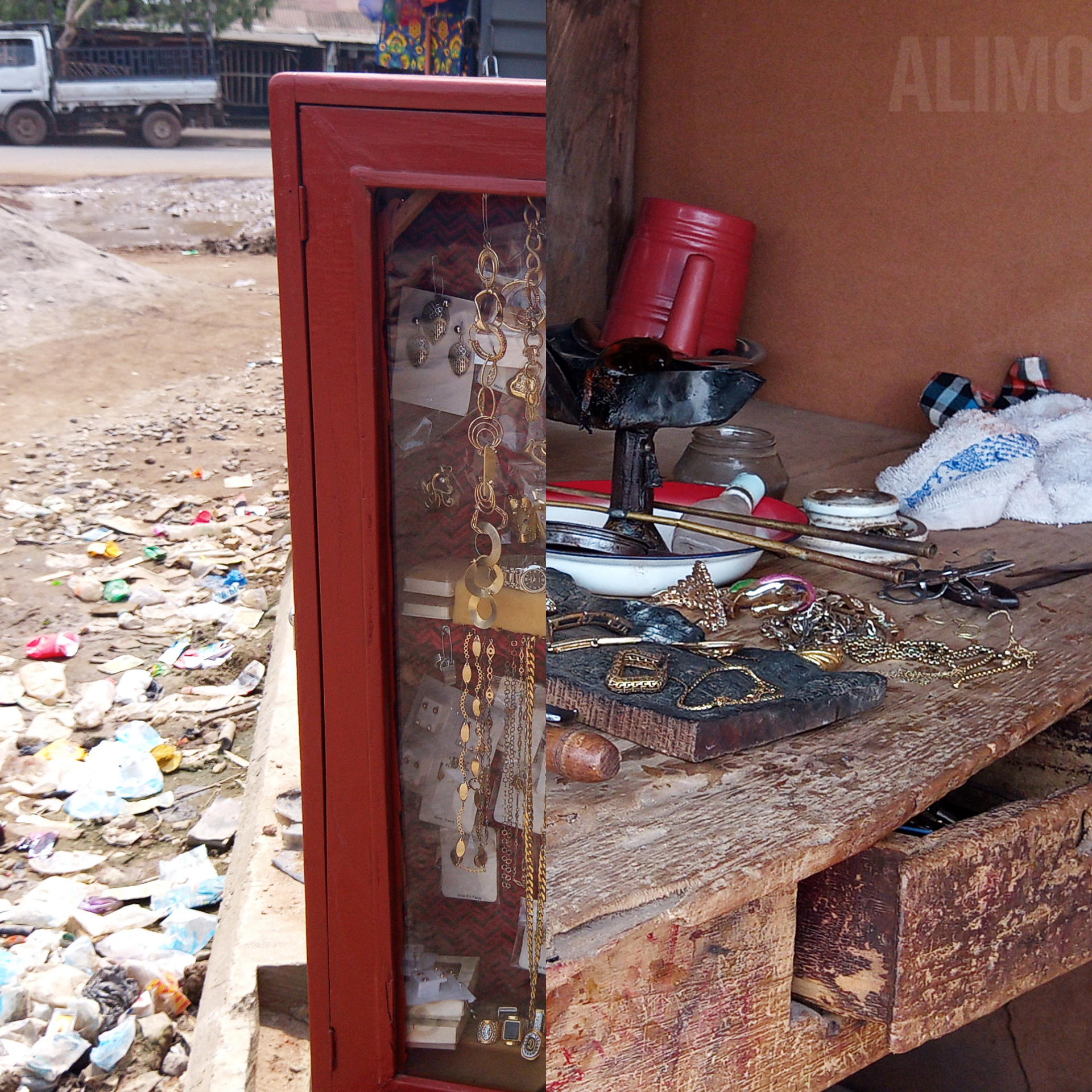 I need money to eat and feed my children. How can I afford a shop now?"