THE Chairman of the Egbe-Idimu Local Council Development Area (LCDA), Hon. Kunle Sanyaolu Olowoopejo, joined his colleagues at the State House, Marina Lagos on Sunday, October 10, 2021, to officially welcome the National Leader of the All Progressives Congress (APC), Asiwaju Bola Ahmed Tinubu, after his three months medical stay abroad.
Sanyaolu is optimistic that the return of the leader, who he described as the 'brainbox of our time' will signify the victory of the Party in the 2023 Presidential elections.
Meanwhile, the APC's leader, Asiwaju Tinubu said he's glad to be back in the country; he said; "I am a little emotional now but I am happy.
"God is the giver of life and the only one who can take life. And He (God) says if I grant you the power and the privilege in this life; I am the only one who can take it from you if you don't use it in the way and manner that promotes humanity.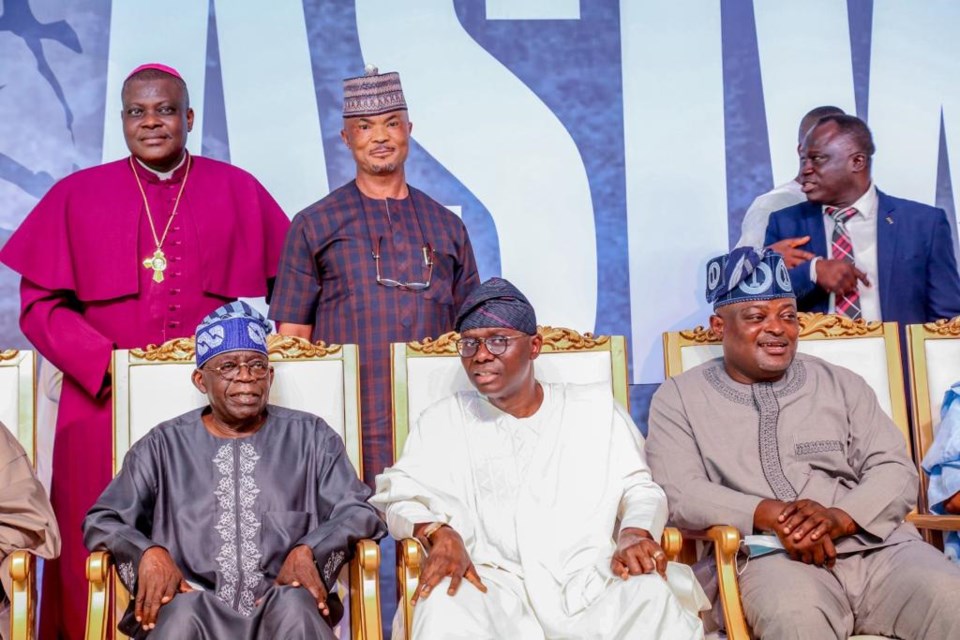 "It is the same God that has spared us till today and has given us the privilege, that I give glory to because I am standing before you hale, hearty and well.
"Today is a day of joy for me, having fixed today for this great event. We are here giving praises to God. May God bless all of you in attendance. I am grateful. I cannot say more than that today. Thank you all."
Gov. Sanwo-Olu, on his part, noted that the APC leader has been rejuvenated with renewed vigour for his next political move.