UNDER the trust fund initiated by the Executive Chairman of Egbe-Idimu LCDA, Hon. Olukunle Sanyaolu Olowoopejo, the unveiling of the CDC-Egbe-Idimu LCDA Education Intervention was unveiled yesterday at the Multipurpose Hall, Idimu.
The special guest of the occasion was the Lagos state Director of National Orientation Agency ably represented by the Asst. Director, Mrs S.C Amakom.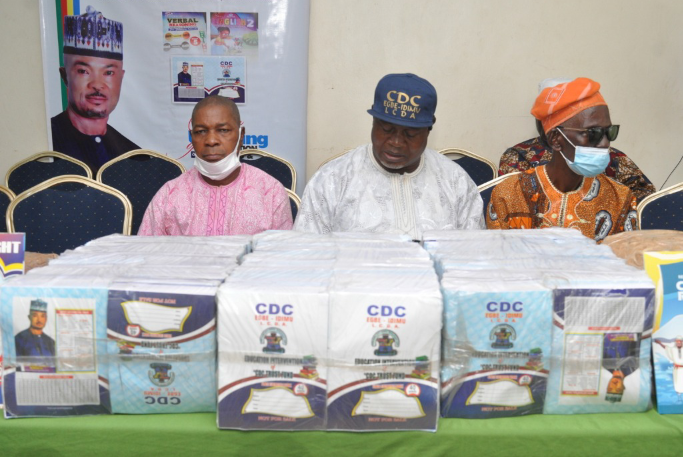 In his welcome address , the CDC chairman, Hon. Rabiu Kazeem (KB1) reiterated the programme of his administration as stated during the.laumchimg of the trust fund, which included education and security Intervention.
Kazeem appreciated the donor partners made of six publishing houses led by Startright Books limited, Mainstream publishers limited and four others who not only saw the project as part of there corporate social responsibility, but as an opportunity to help the most vulnerable students and pupils in the seven primary schools in Egbe-Idimu LCDA.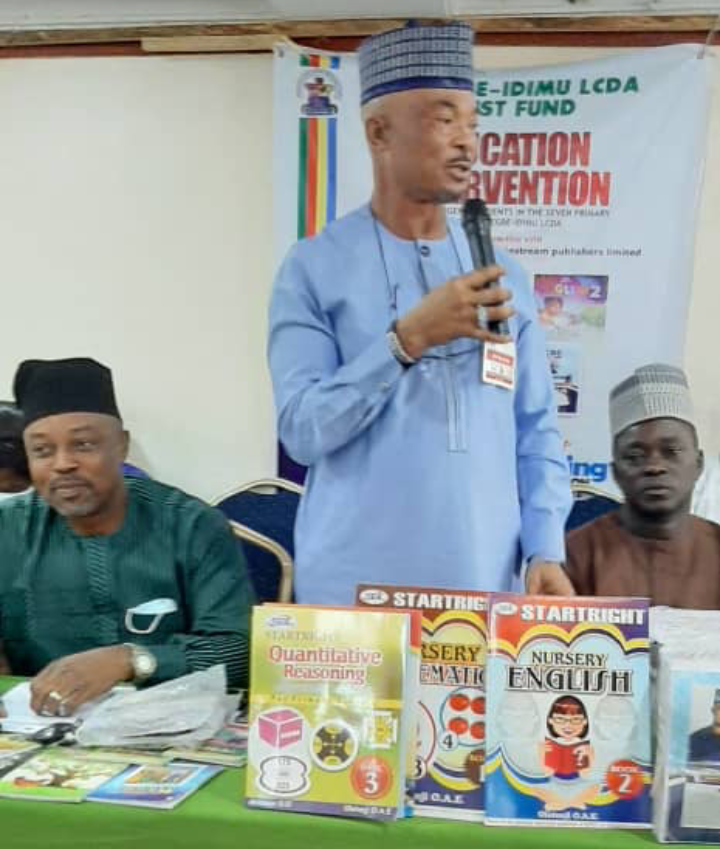 The CDC chairman also said that the programme was designed to restore the reading culture, and as an intervention to raise the standard of education.
He also affirmed that each identified 350 indigent students would get a minimum of one textbook and three notebooks (40 leaves) to start the academic session.
Many of the CDAs were also presented 50, 25 and 10 note books, each for their wards in there different communities. Overall, over 3000 copies of note books and textbooks were said to have been made available for distribution during the event.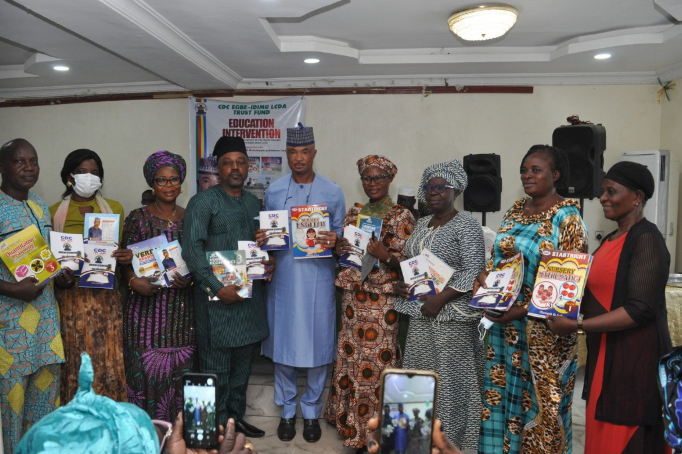 The school mangers of the seven primary schools in Egbe-Idimu LCDA were full of commendation to the community leaders for having the future of their wards at heart. They urged the government and non- governmental organisations to emulate the CDC, Egbe-Idimu LCDA and give more support to the educational system.