AVILA Naturalle, a leading manufacturer of natural skincare products based in Alimosho, is giving away bountifully to its customers in an ongoing promo tagged "Share A Soap'' promo.
The promo was launched on April 4 and will end on the 10th of April, 2022.
The customer-friendly company informed AlimoshoToday.com through its Director of Brands and Marketing, Mr Sylvester Iriogbe, that the promo allows the customers to buy Avila soap products at a whopping 25% discount from the 4th of April to the 10th of April, 2022. He also said that customers only have to log on to the company's website, www.avilanaturalle.com and make their purchases.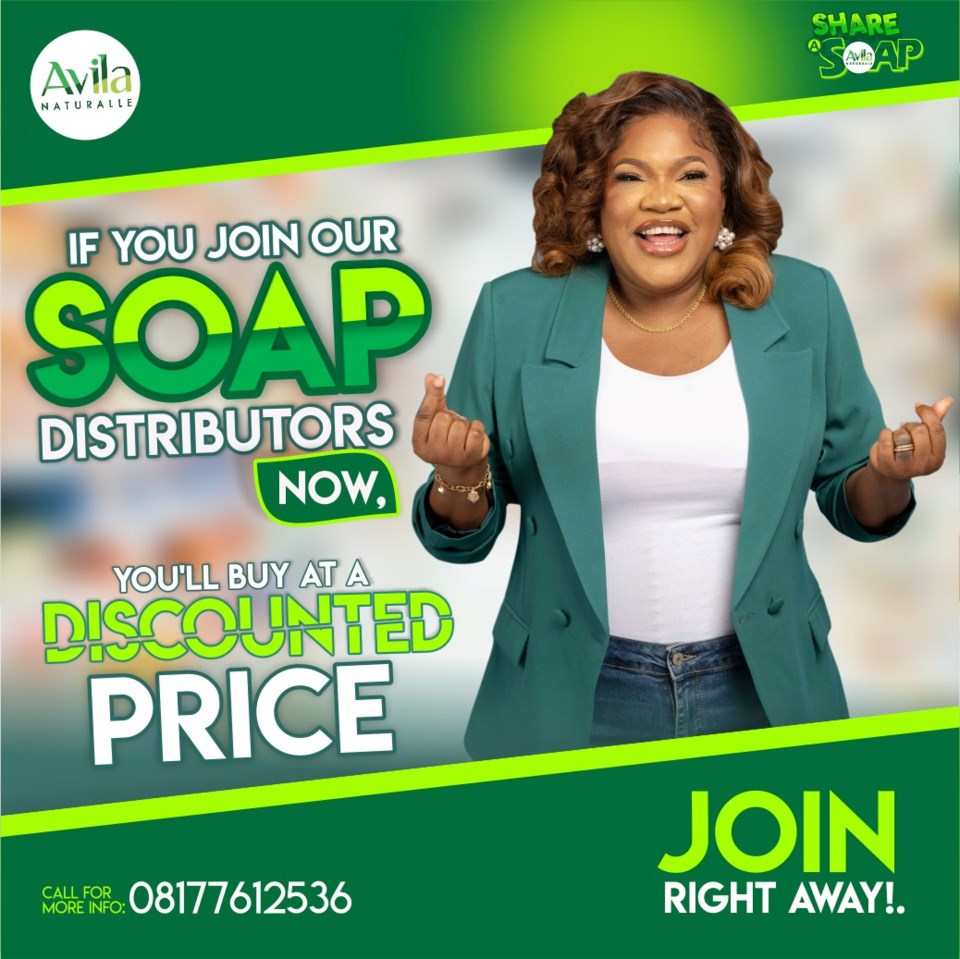 Recall that Avila Naturalle recently signed Toyin Abraham Ajeyemi, the popular Nollywood actress as its Brand Ambassador.
Read story here
Avila Naturalle is also the sponsor of the Agatha story series on AlimoshoToday.com, and the company, as a form of corporate social responsibility, is also among the companies in Alimosho which have signed up to sponsor Alimosho students to attend the Alimosho Tomorrow Leaders Conference coming up later this year.
To be a part of Avila Naturalle's Share A Soap 25% discount promo, visit www.avilanaturalle.com. You may also call 08177612536.