SWEETHEART, one of the things that can make you happy with this current economic situation in Nigeria is to shut down that owambe with banging lace styles.
As your surest fashion plug, Moremi, Alimoshotoday has reviewed five gorgeous styles for you, our fashion goddesses; enjoy!
1. CORSET LACE GOWN
This dress is simple and eye-catching and can be worn to any kind of owambe and even for thanksgiving Sunday at church because it is figure-hugging but not provocative so there's no chance of seducing the choirmaster, dear.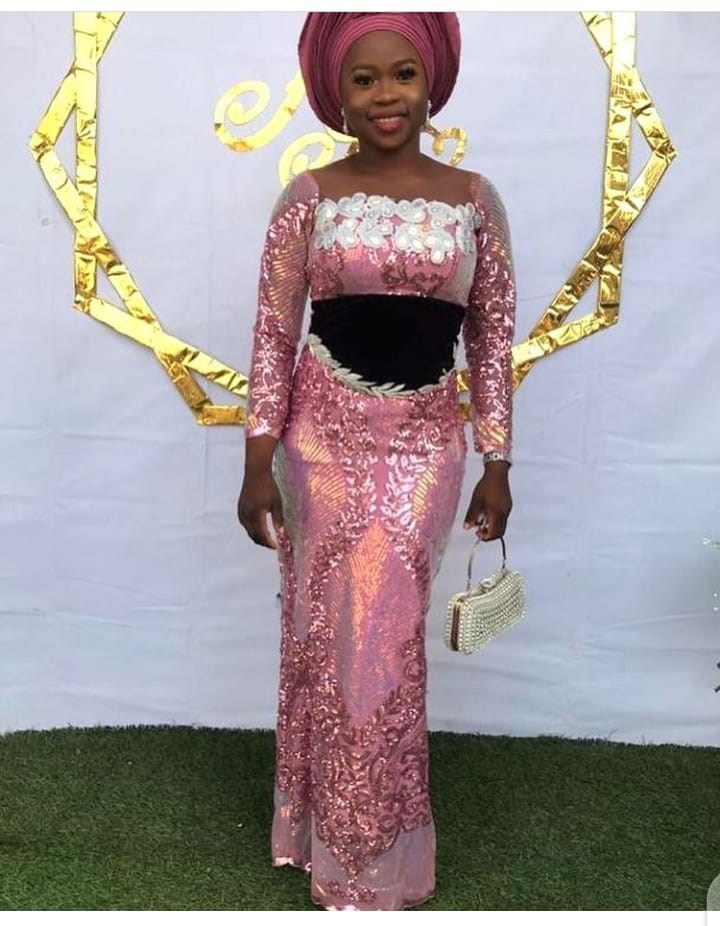 2. CORSET GOWN WITH FLARE SKIRT
You'll notice that this dress mixes side chic vibes with iyawo ile things. It is designed to make you feel sexy without being overly revealing or provocative; therefore, this dress also gets the place of worship pass mark.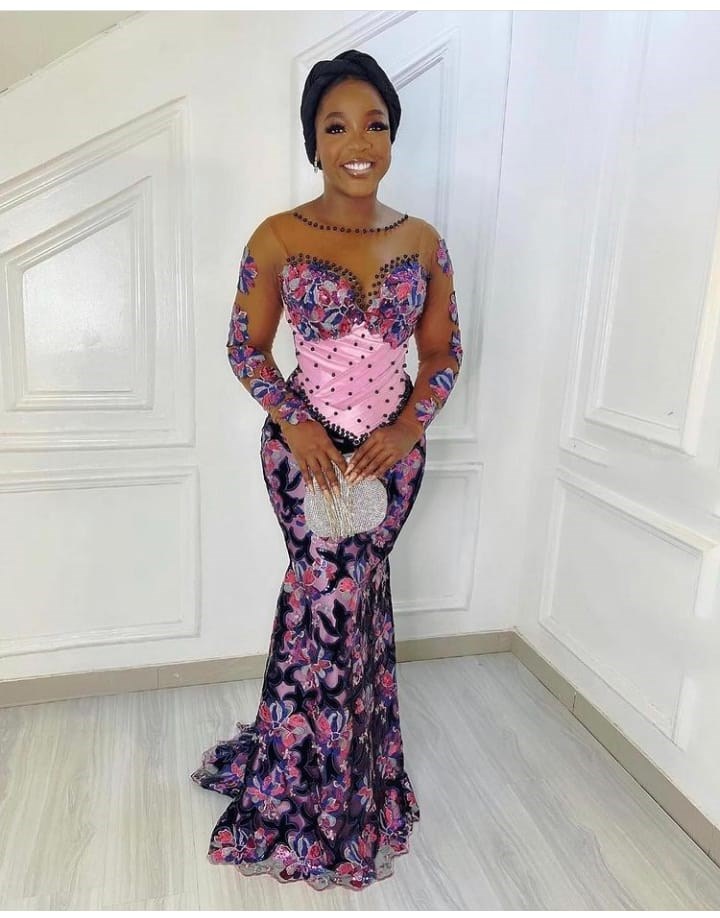 3. CORSET DRESS WITH SKIN TONE NET SLEEVES
This dress is singularly made for my slim ladies and for my plus-sized ladies who want to flaunt what their mama gave them. This dress can also be worn to any kind of owambe. The skin tone net sleeves are designed to give you sleeveless vibes.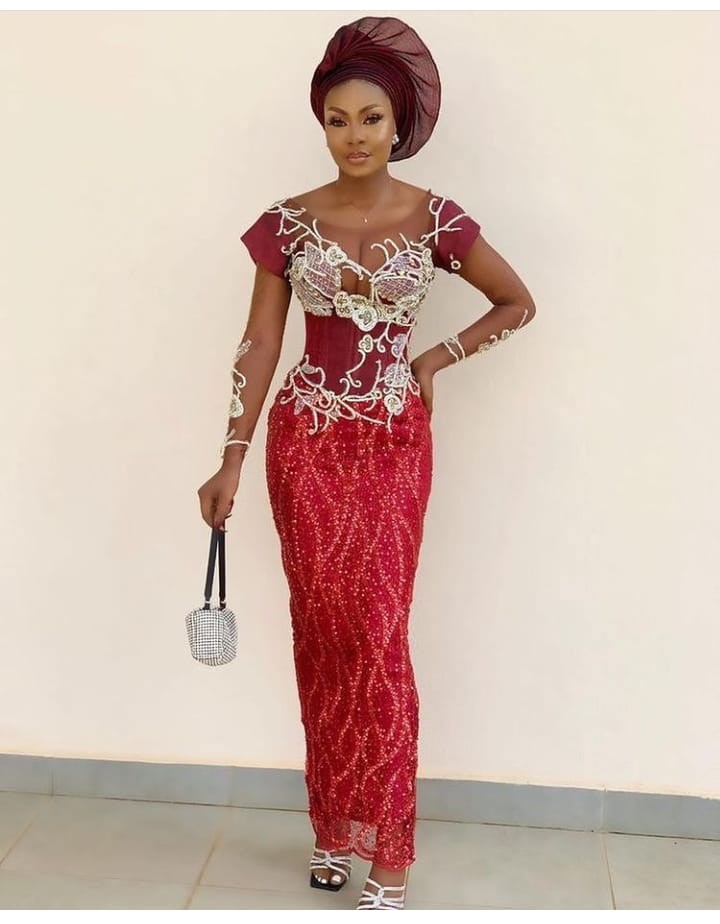 4. MONO-BOW LACE GOWN
Where are my ladies-in-aso ebi, this dress is specially designed for you by the fashion god to make you feel pretty and sexy without stealing your friend's spotlight on her day. Pair this beauty with cute stilettos and who are sure to catch somebody's son, if you haven't that day.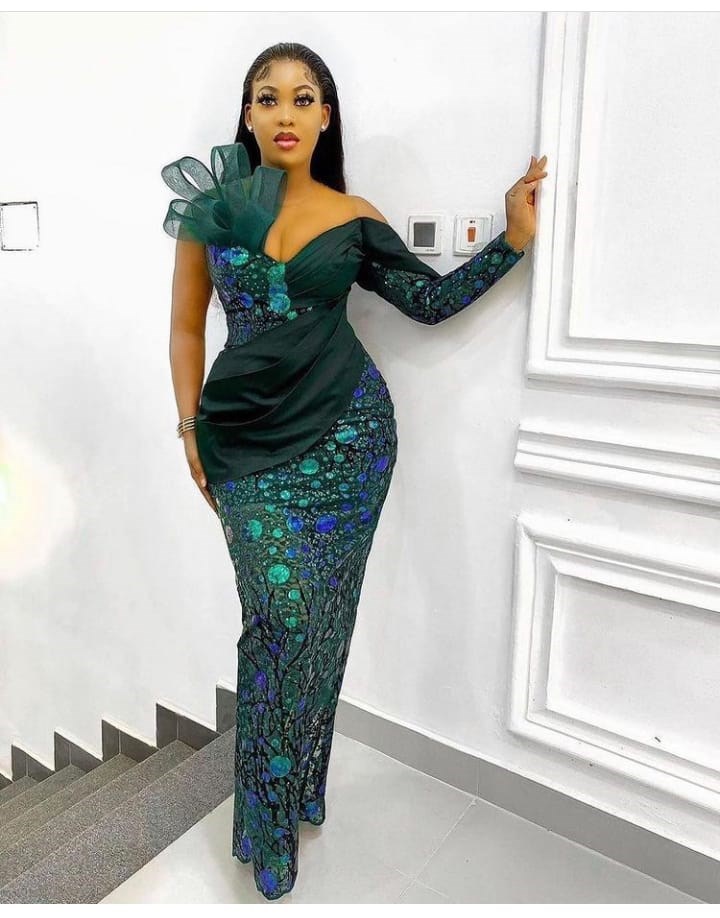 5. SPAGHETTI STRAP TRAIN DRESS
This dress is definitely our favourite in this series because it is pretty, elegant, and sexy. You can wear this dress to your church wedding; just add a net veil to cover your arms. You can also make the train of the dress detachable so that you can wear it as a straight gown during the wedding after-party, two styles for the price of one right?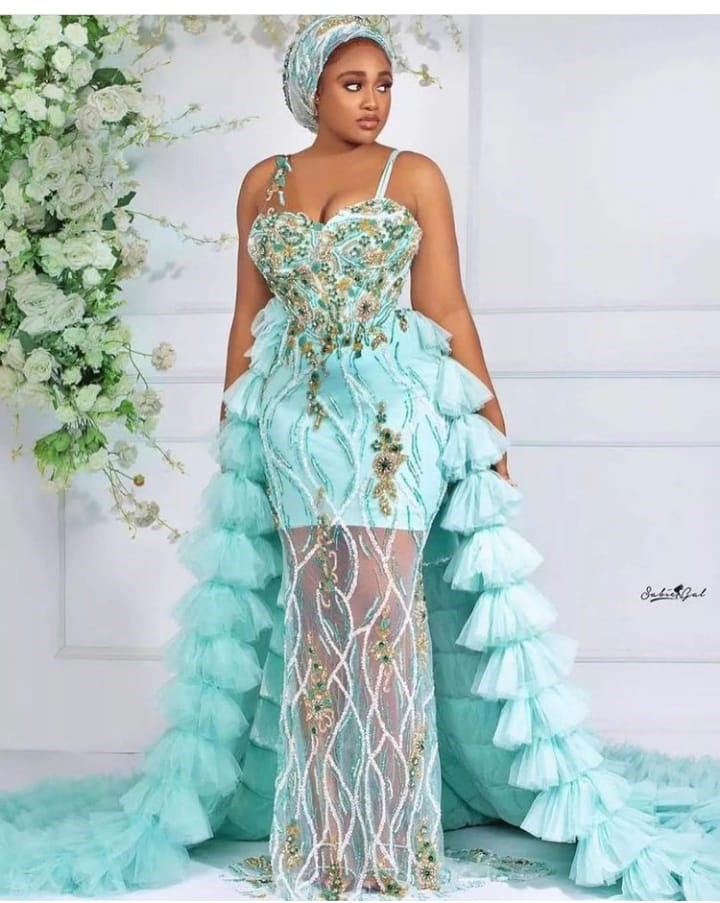 Ladies, the common feature of all these dresses is the corset style so you should know that you are dulling if you don't have the corset style in your closet. Don't sleep on it girl!
Soft Hug Lovelies.