ON this segment of celebrity fashion styles, I have featured five outfits of KieKie's that are stunning and dazzling. The outfits feature two owambe styles, two formal dresses, and a casual outfit.
1. LONG SLEEVE V-NECKED GOWN
This outfit is suitable as a formal outfit because it is conservative yet stylish. It can also be worn as a first date outfit because it will portray you as a confident and stylish lady to your date. As a formal outfit, you can accessorize this outfit with a pair of long earrings, slingback shoes, or peep-toes. For a date outfit, you can pair this outfit with stilettos and a clutch purse.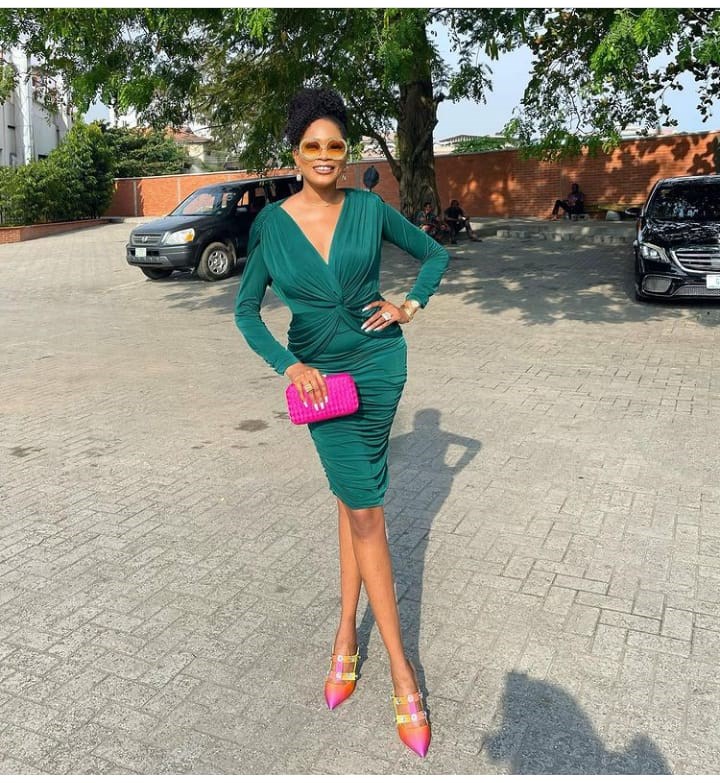 2. LONG SLEEVE HIGH NECK DRESS
This dress is also perfect for formal wear; it is stylish and very simple. You can also wear this dress to a church function because of the high-neck detail. You can pair with stillettos or heeled shoes.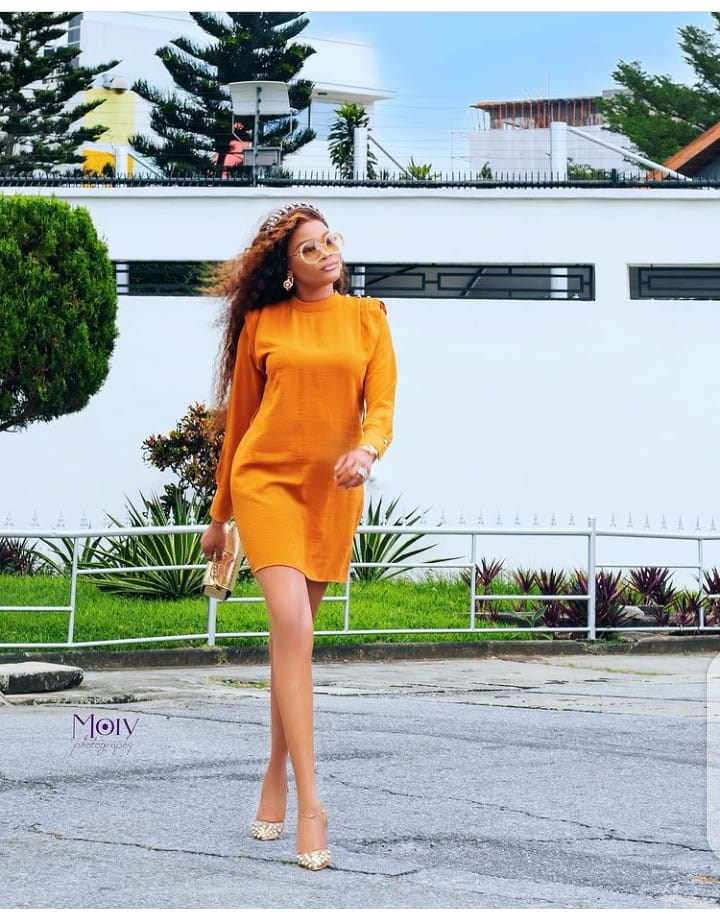 3. ANKARA CORSET JUMPSUIT
KieKie graced the 'Ghost and the Tout' premiere in a lovely Ankara jumpsuit. She also jumped on the corset wagon as the top part of her jumpsuit is in the corset style. This jumpsuit can be replicated beautifully in other materials like crepe, scuba, satin, and so on. You should wear heels with this outfit to give you that elegant feel.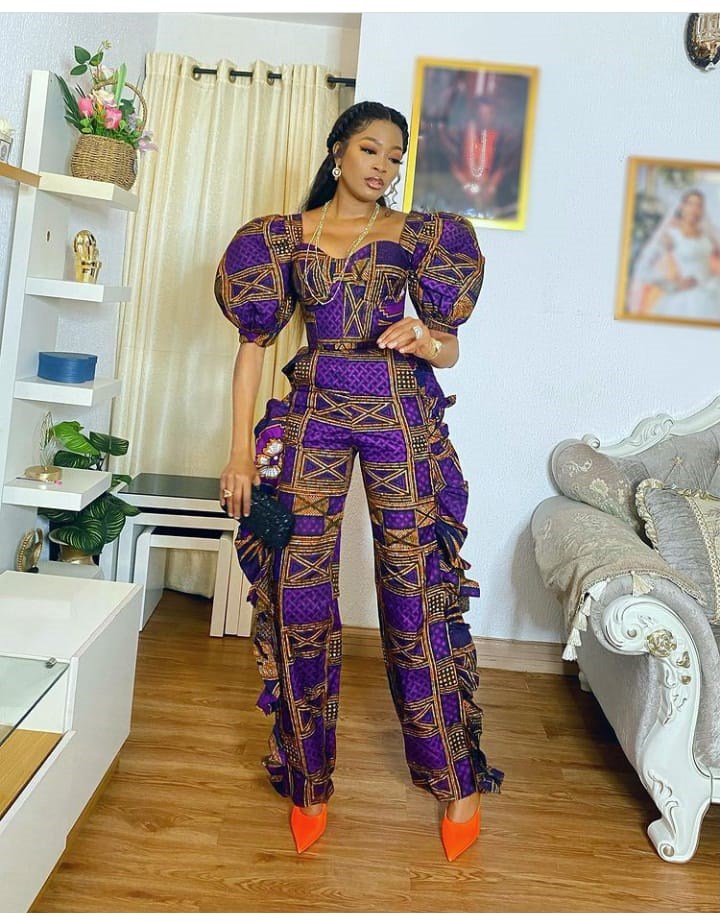 4. TANK TOP AND SLIT SKIRT
This outfit is a classic casual outfit that is designed to make you sassy and comfortable. You can wear this outfit on a casual outing, a movie date with and to the beach as well; make sure to pair with a wide-brim beach hat and you are good to go!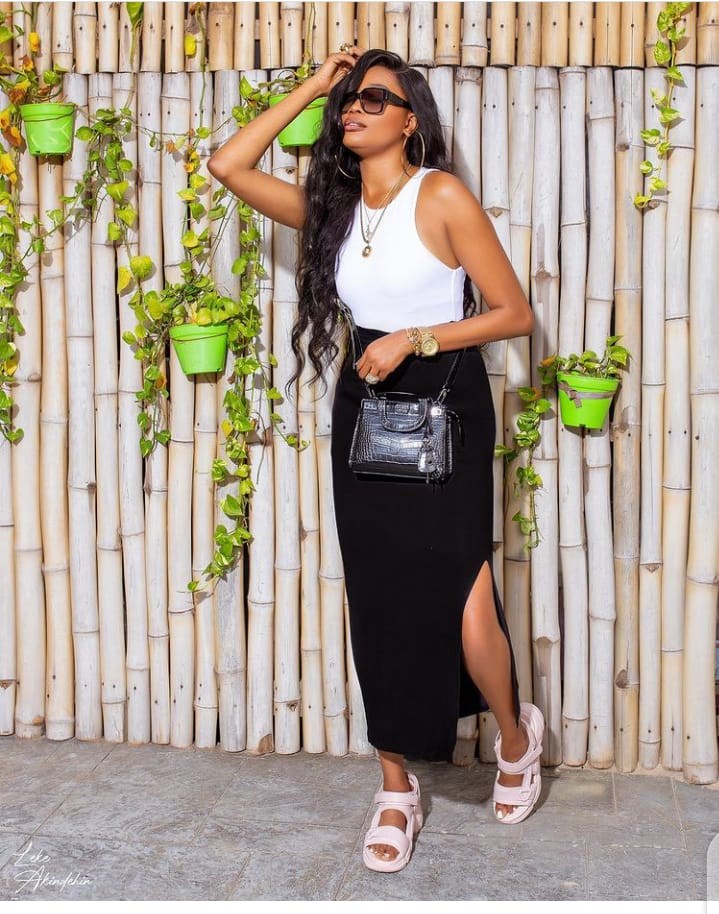 5. SIDE SLIT CORSET DRESS
This dress is the perfect owambe dress for happening babes; it is bold, sassy, and classy. You can wear this style to any kind of owambe be it a wedding, an anniversary dinner, or as 'friends of the bride' outfits.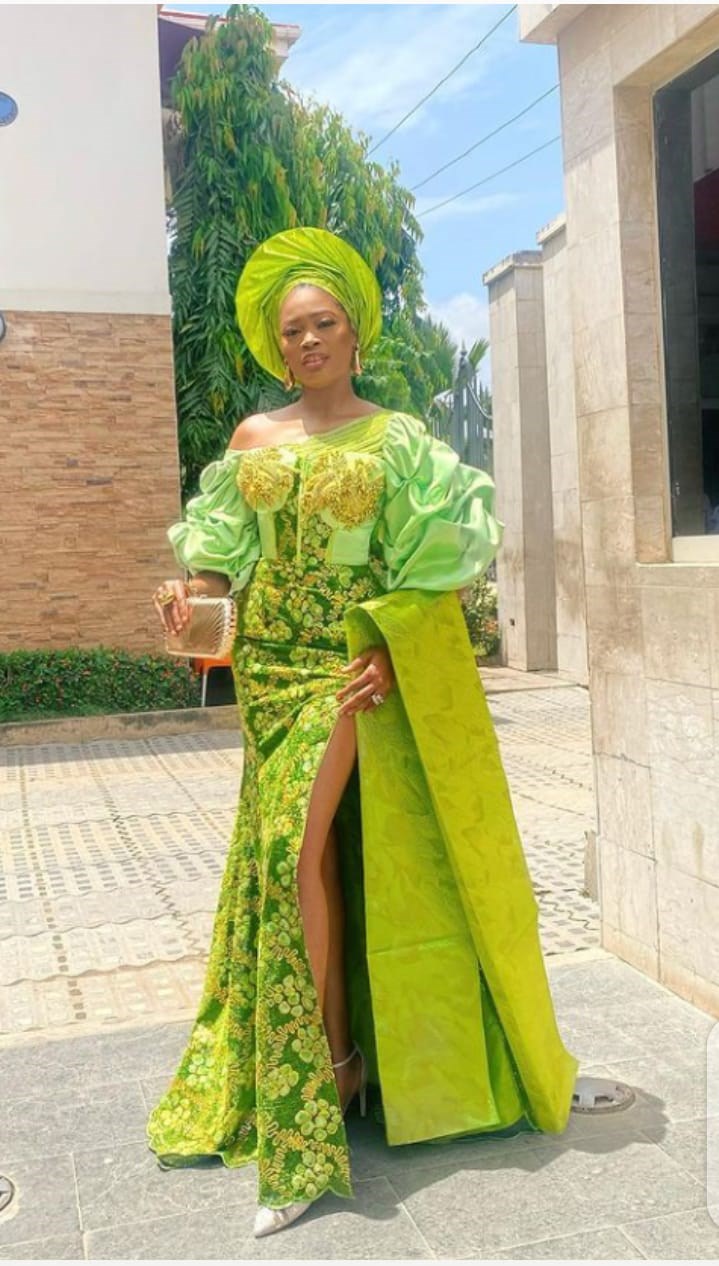 Ladies, you can also slay these styles on a very affordable budget; so get creative babes!
Soft Hugs Lovelies
PHOTOS CREDIT: KieKie
MUSE: KieKie