BUSOLA Dakolo is a talented Nigerian photographer and brand strategist who is married to popular Nigerian singer, songwriter, and producer, Timi Dakolo.
This couple definitely deserves a shoutout as they have been quietly weathering storms together since the year 2012.
Join us at Moremi, AlimoshoToday, as we celebrate this amazing couple by reviewing five of their stunning fashion styles.
1. MAXI DRESS AND NIGERIAN NATIVE ATTIRE
The simple lifestyle of this couple reflects on their simple yet gorgeous fashion sense too. This outfit can be worn to places of prayer, a casual dinner outing with other couples, or even to a family function. If you are of average height like me, pair your maxi dress with a pair of heels and you are good to go.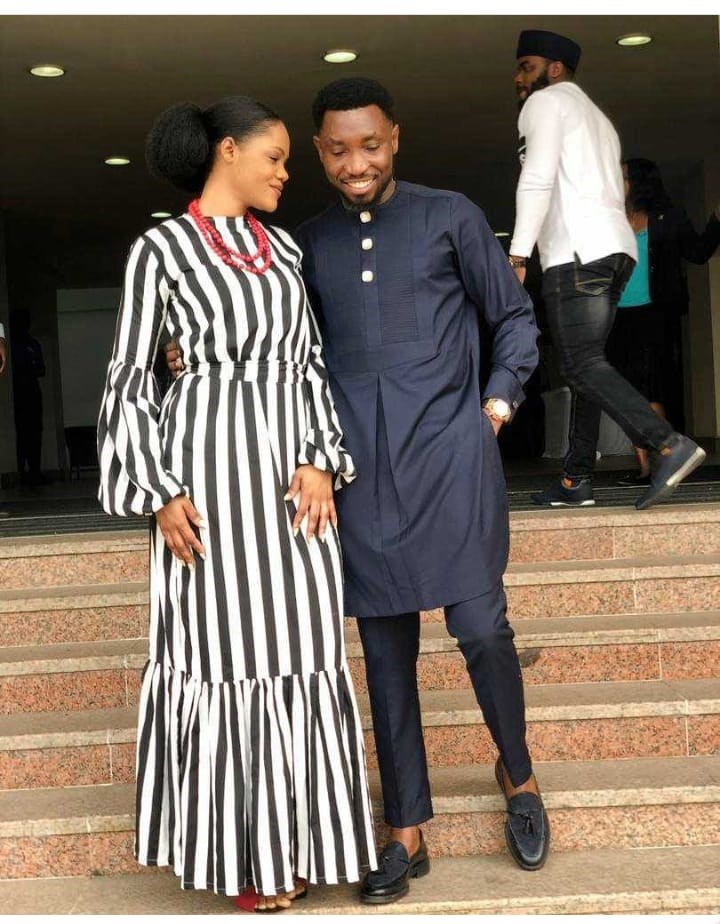 2. EASTERN NIGERIA NATIVE ATTIRE
Igbo Kwenu! the featured outfit is celebrating the Igbo culture in all its richness. Imagine stepping out with hubby in a similar outfit as the one shown below and I can guarantee you that you will definitely be the centre of attention. This outfit works well with a pair of heels and the Igbo traditional beads.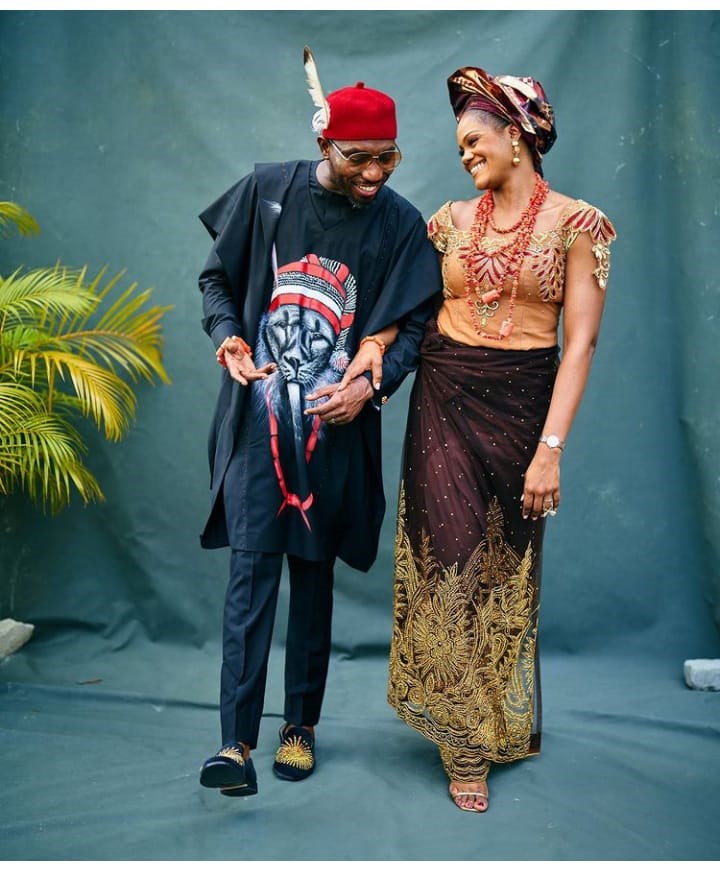 3. WESTERN NIGERIA NATIVE ATTIRE
As the earlier featured outfit celebrates the rich Igbo culture, the outfit below celebrates the Yoruba culture and this is to tell you that Busola and Timi Dakolo are a lovely and versatile couple. The Yoruba-inspired outfit does not need too much paparazzi; just pair your outfit with your ipele, gele, and a nice pair of heels and you are ready to paint the town red!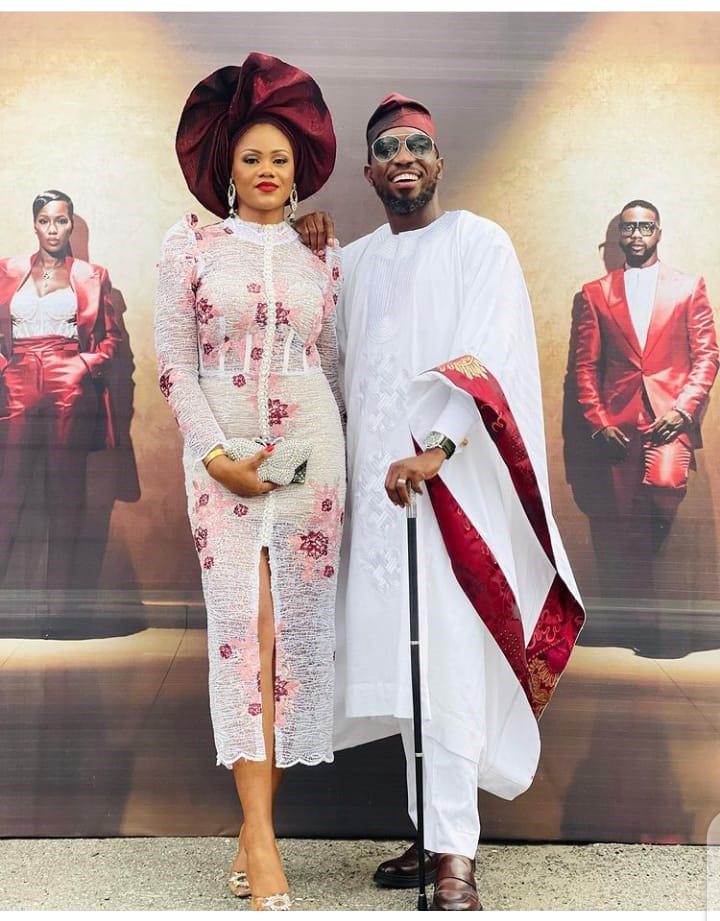 4. DINNER EVENT OUTFIT
Now, the cute outfit featured below is one of my personal favourite because it is dazzling without too many details. This outfit is perfect for any kind owambe or dinner affair.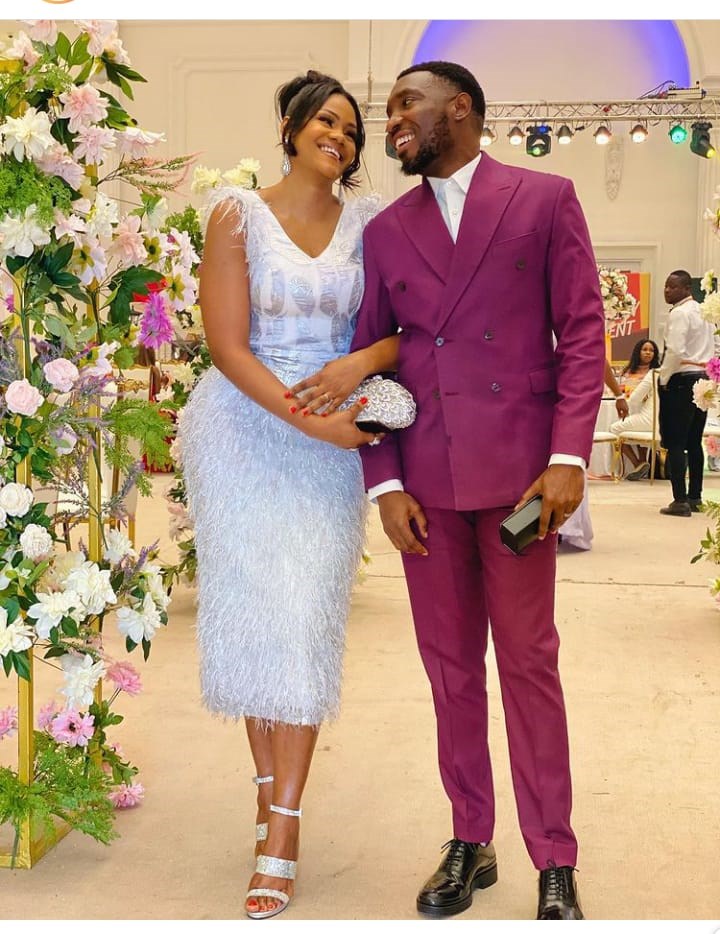 5. NIGERIAN NATIVE ATTIRE AND LONG-SLEEVED SHORT DRESS
​​​​​Looking for a nice date outfit for you and boo, look no further as the outfits featured below are a blend of class and style. This outfit can also be worn to any kind of owambe and the gown can even double as a work outfit for you babe.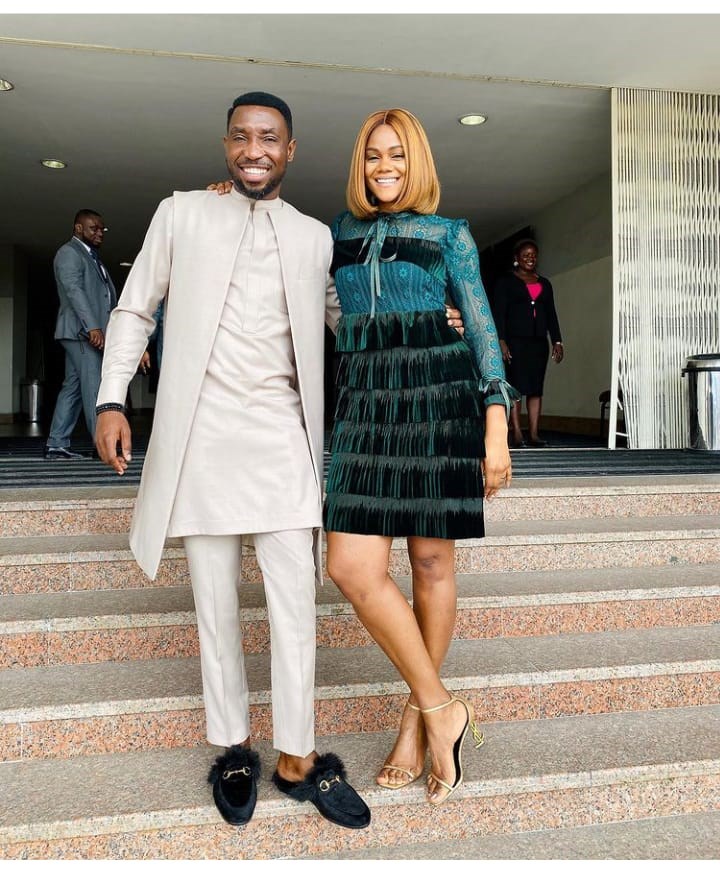 Sweetheart, take style inspirations from these lovebirds and love it up with hubby this season of love!
Although Valentine's day is past, February is still the month of love so check out the article below on how to surprise boo this love season.
6 ROMANTIC WAYS TO SURPRISE 'SOMEBODY'S SON' THIS VALENTINE
PHOTOS CREDIT: busoladakolo