IT has been reported that at least two persons are currently being treated at a private hospital after a school-turned-residential building in the Ketu area of Lagos partially collapsed on Sunday.
According to media reports, the building housing over 500 rooms with hundreds of residents known as Agboye Estate on Oduntan Street, Ketu, first caved in on Saturday afternoon following hours of that day's rainfall.
However, on Sunday afternoon, as residents were still trying to salvage their belongings, the building crumbled again, destroying another structure inside the compound before collapsing completely.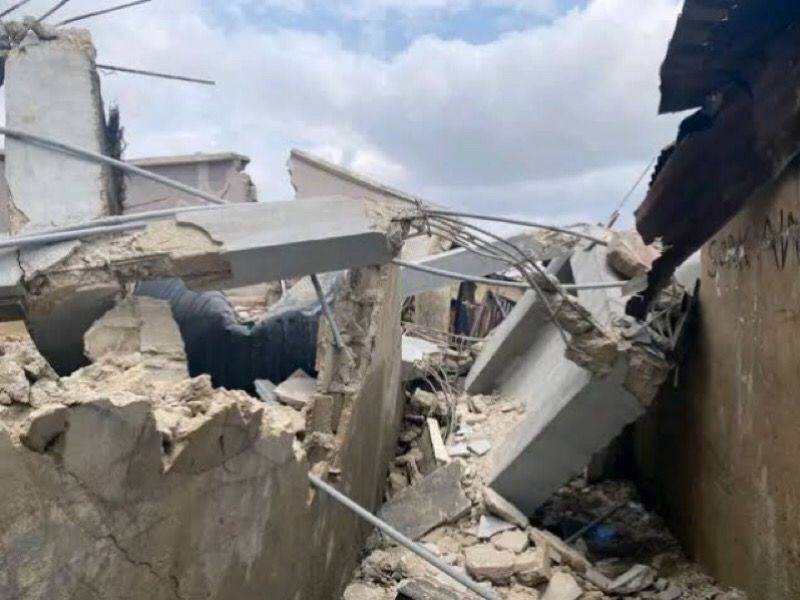 The development sent panic across the area, forcing hundreds of families and individuals residing in the building to vacate the premises as officials of the Lagos State Emergency Management Agency (LASEMA) cordoned off the premises.
It is worth noting that the affected compound, housing several defective buildings, has been marked for demolition by Lagos officials.
Meanwhile, the Permanent Secretary of LASEMA, Dr Femi Oke-Osanyitolu, confirming the incident, said: "Upon arrival of the agency's responders at the incident scene, a 2-storey building and a 4-storey building situated beside each other was found to have collapsed at the aforementioned address.
"Investigation conducted by the LRT revealed that the collapse could be attributed to ageing and poor maintenance on the part of the owner. Further investigation revealed that the staircase of the building caved in.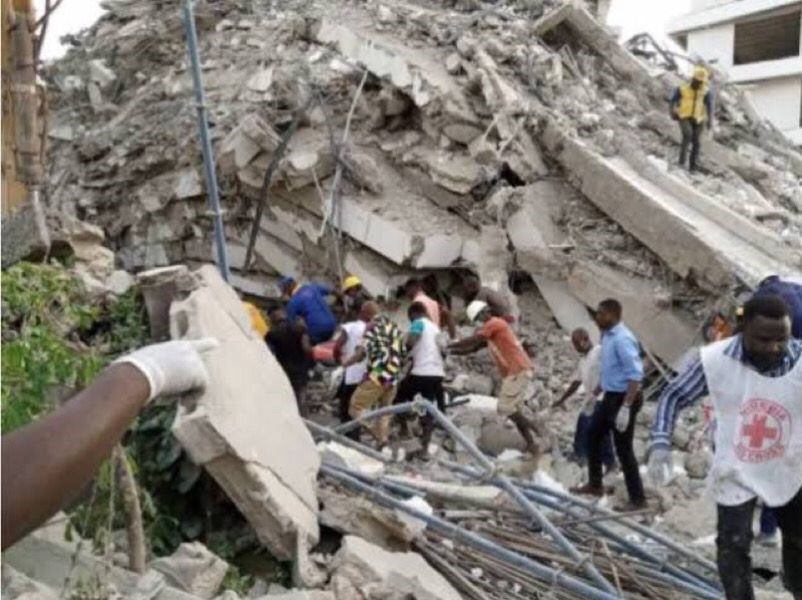 "Unfortunately, a male adult fell due to the impact of the collapse from the topmost floor and has been taken to the hospital, while others sustained minor injuries."
Consequently, the residents of the building have been asked to vacate the building immediately under the supervision of the combined team of LASEMA, Rapid Response Team, RRS, Lagos State Building Control Agency, LABSCA, and Lagos Neighborhood and Security Corps, LNSC, to avert further secondary incident.
However, the landlord of Agboye Estate has since gone into hiding following Sunday's tragedy.