IT was at about 08:36 am on Monday, August 1, 2022, immediately after the Lanre bus stop along the Isheri-LASU road, where what would have ended in the unfortunate death of an elderly road sweeper occurred.
A dispatch rider had just held his brake in the middle of the road, without any notice, right in front of a 14-seater bus. In trying to avoid hitting him, the bus driver almost crushed a woman, who was likely in her early 50s, a road sweeper, to death.
Despite the road block she set to prevent occurrences such as this from happening, she had to quickly jump to the median of the road. One could only have imagined what would have happened, had she not been facing the incoming vehicle.
As expected she hurled abuses at the driver, almost to the point of breaking into tears. The lady who spoke in the Yoruba language was visibly angry at the driver. On his part, the driver and other passengers had to beg and plead with her, after which the vehicle resumed normal road work, and the road sweeper returned to her duty, with her body seen shaking, as she was still in shock.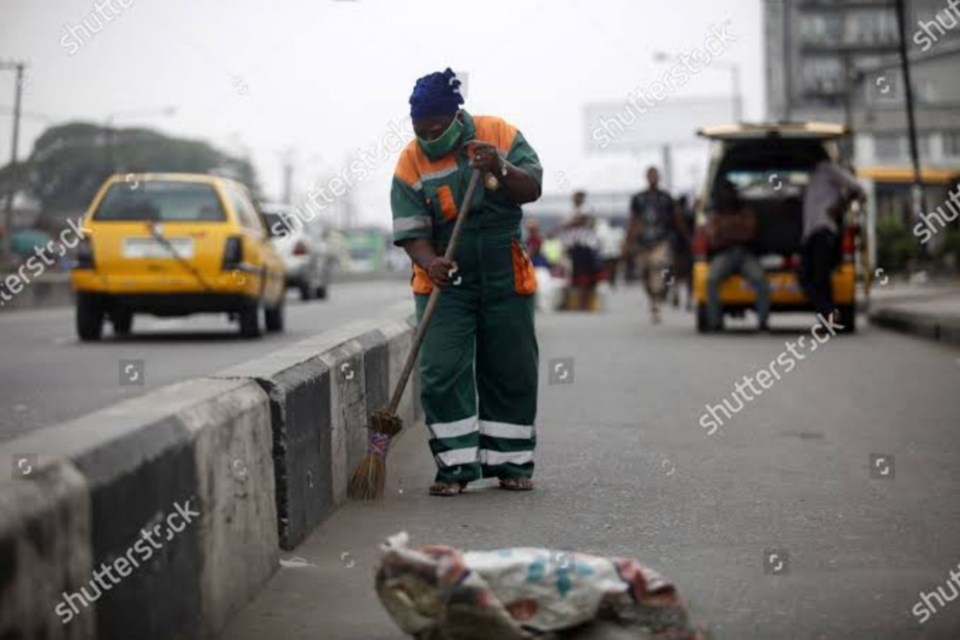 Situations like these are not so uncommon, especially in areas where road sweepers carry out their duties during rush hours. Of course, it is Lagos after all! Every time is rush hour, especially in Alimosho LGA, where the incident occurred.
The LGA happens to be Nigeria's most populated, leaving one with no surprise then, that even as early as 05:30am, vehicles are either heading towards the Island, or commuters already in transit to their various destinations.
To keep our urban areas clean, we need these sweepers, some of whom are between the ages of 40 and 50, even more. They render an important duty in not only keeping the roads clean but controlling the indiscriminate dumping of wastes. As they sweep, it has also provided them employment, however meagre the pay is, to provide for the well-being of their families.
Their jobs expose them to the risk associated with inhaling dust, carbon pollution, and even the stench from the sewage. With all of these, they cannot also add to that, the burden of always looking out for fast-moving incoming vehicles.
Unsurprisingly, there have been reports where many sweepers have lost their lives in the process due to the recklessness of some drivers.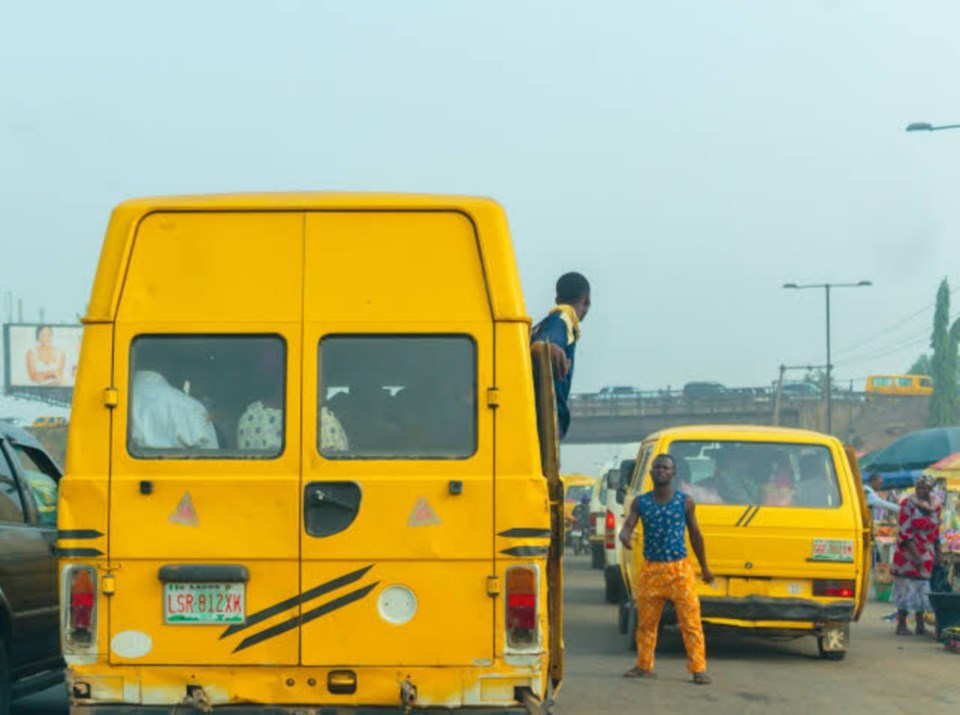 Motorists seem not to understand that these road sweepers are also human beings who love life and who want to stay alive. They sometimes knock down the road signs and blocks put by the sweepers to protect them from drivers who move as though they are on a runway.
In an interview conducted by The Nigerian Express, a road sweeper close to the Lagos State University had this to say,
"Working here is not easy. Look at how they are driving recklessly and against the traffic. If you start sweeping, they will be abusing you. Okada riders will throw away our road sign; if you complain, they start abusing you. We are praying that the government would come to our aid. Motorists see us as nobody. One of our members just had an accident here. Government should also help us by providing working tools for us. We buy our tools from our salary. Even buying drugs is always difficult when we fall sick."
Dear drivers and Okada riders, we understand the rush. There is every need for you to meet up to your set daily target to also provide for your family and those who depend on you for their daily bread. But these ones too have those who depend on them.
Drivers should be more careful of these ones when using the roads, so as not to add to their pain. It would not also be out of place for road users and those in the community to commend the road sweepers for the work they do. If possible, accompany these words with a gift. Organisations too should carry these ones along in their various outreach Programmes.
Together we can create a safer and more fulfilling work environment for our sweepers.