APC AGBADO-OKE-ODO LCDA CAMPAIGN GRAND FINALE
A last-minute run on reaching the Agbado-Oke-Odo communities by the APC Agbado-Oke-Odo Wing. The goal will be to motivate the people to come out on July 24, 2021, Saturday, and vote for the APC Chairmanship candidate, Hon Famuyiwa, and the councillorship candidates. The venue of the Grand Finale is Temidire Junction, Off Old Otta Road, Moshalashi, Alagbado. Time: 3:00pm.
IGBOS IN APC DONATE POSTER MATERIALS TO AKINSANYA
THE Igbos in APC under the Igando-Ikotun Wing recently donated poster materials to the APC Chairmanship candidate in Igando Ikotun LCDA, Comrade Akinsanya Lasisi Ayinde. Akinsanya is one candidate that has enjoyed group supports since he sailed smoothly away from the political storm after he won the APC Primaries in Igando-Ikotun LCDA. He had since expressed gratitude to the Igbos for the donation.
SHOBOWALE CAMPAIGN TRAIN RAILS TO THE SOUTH-SOUTH PEOPLE 'S COMMUNITY IN AYOBO- IPAJA
CHIEF Mrs Shobowale, APC Chairmanship candidate of Ayobo-Ipaja LCDA and her campaign team, ABS, took her campaign train to the South-South people in Baruwa Ward E, Ayobo-Ipaja LCDA ahead of Saturday 24 of July local government elections.
SHOBOWALE'S POSH ANGELS WERE AT ACME!
THE Posh angels at Acme Ikeja were with Hon Chief Mrs Shobowale for the APC Flag Presentation by the APC to her by Governor Babajide Sanwo-olu, the Executive Governor of Lagos State recently. The Posh Angels are ardent supporters and fans of Shobowale and have been with her all through. The Flag Presentation symbolises all candidates endorsement by the Party.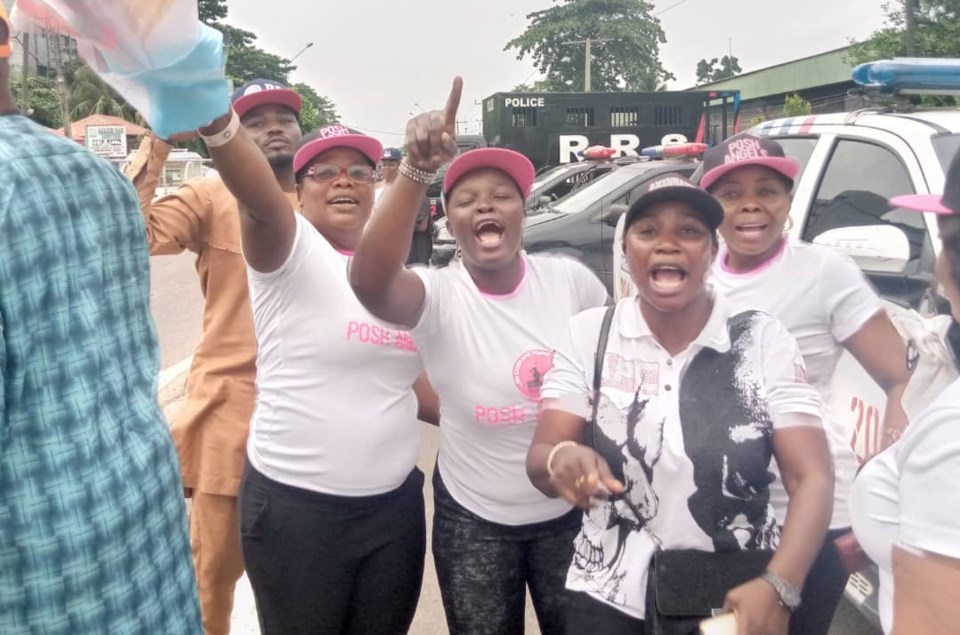 Posh Angels of Ayobo Ipaja