THE Chairperson of the Alimosho Local Government Area (LGA), Alhaja Kabirat Olayinka Sulaimon, on Monday, October 11, 2021, celebrated the International Day of the Girl Child at the Alimosho Local Government Secretariat.
According to a statement released by the Special Adviser to the Executive Chairman on Media, Mr Babatunde Opeyemi Yusuf, the event, which was tagged 'Digital Generation, Our Generation', focused on motivational talks and activities that centres on the mental strength development of the girl child, active involvement of girls in Nation-building, the war against gender-based violence, and so on.
While speaking at the event, the First Lady of Alimosho LGA, Alhaja Kabirat Sulaimon said; "as a caregiver, if you failed to teach a girl child the right morals at home, she can learn the wrong one from her phone or friends in school and other places. Therefore, since females shape the world, they must be given special attention so that they can achieve their God sent goals"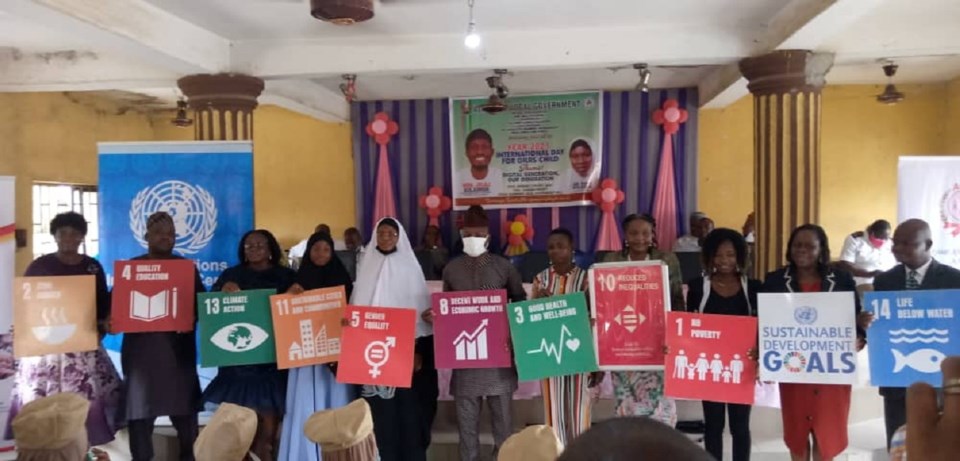 Others who spoke at the event include; a representative of W-TEC on behalf of the United Nations, a representative of Ajoke Aishat Afolabi Foundation (AAAF) and a representative of the Caring Heart foundation channelling their talks to the theme and affirming the need for girls to be at their best by utilizing technology that will promote their personal and societal development.
The event was witnessed by the Chairperson, Alimosho Local Government Alhaja Kabirat Olayinka Sulaimon, the Vice-Chairman, Alimosho Local Government Hon Akinpelu Johnson, the Councillors, led by the leader of the house, Hon Ahmed Obadina, the Council-Manager Mr Emmanuel Akinbami, the Heads of Departments (most importantly, the HOD Education Mr Ayandele Ikeolu), the representatives of the United Nation, the representatives of the Caring Heart Foundation, the representatives of AAAF, teachers and students of secondary schools in Alimosho among others.