AGBADO-Oke-Odo is an important commercial community and the influx of people moving in and out to engage in day-to-day trading activities enormously help justify the claim. But then, we have a community of people who just don't understand how it takes being in good health to keep business going.
AlimoshoToday.com was in the Command area of Agbado-Oke-Odo early today to witness the unbelievable wastes being evacuated from the drainages in the area by men of the Lagos State Ministry of Works and as well, sample the people's views on why Agbado Oke-Odo should not be tagged the dirtiest, despite Hon David Famuyiwa's administration's unrelenting effort to educate the community on good sanitation.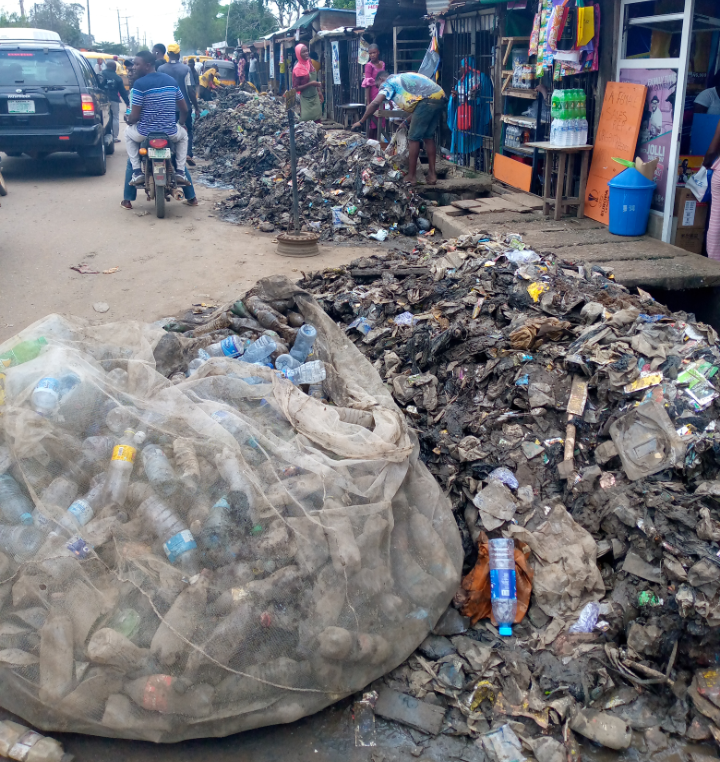 Expectedly, the people we spoke to put up a defence and to put the blame on the Local and the State Governments.
In Waidi's opinion, a phone accessories dealer at Command, "The problem is that there are no places to dispose the wastes. This area is a big commercial area and traders and customers will always have waste to throw away. So, they just throw it into the drainage.
"It is the government's fault that it is like this. They should provide a place with tanks and where people can put the wastes and also station KAI (Kick Against Indiscipline) officials to arrest people who don't use the tanks".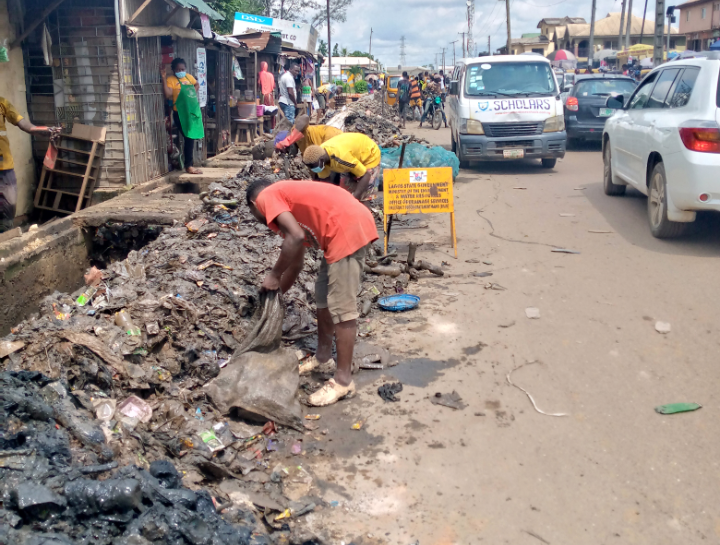 Falana, the owner of a business centre, however, said it is wrong to focus on the people around Command as the main culprits. He said, "The things you see (wastes) were directed here by the flood. During the rain, the flood will bring them from different places and assemble them here. All these ones you are seeing travelled to this place and stopped here. I don't agree that we are the ones to blame for everything".
As of the time of this report, men of the Lagos State Ministry of Works are working tirelessly to evacuate the accumulated wastes from the drainages around Command Area.