IN recognition of his performance since his assumption as the Chairman of Agbado Oke-Odo LCDA, the Executive Chairman of Agbado Oke-Odo LCDA, Hon. David Oladapo Famuyiwa has been honoured with an award by Transparency Africa in his Office at the Council Secretariat.
Reports reaching Alimoshotoday reiterate that the award is to honour credible leaders who have proven their worth in representing and developing their society.
While presenting the award on Wednesday, July 27, 2022, the Nigerian Coordinator of Transparency Africa, Ambassador Christopher David reiterated that the Council Chairman has proven that he is a performing Chairman as his track records speak for him.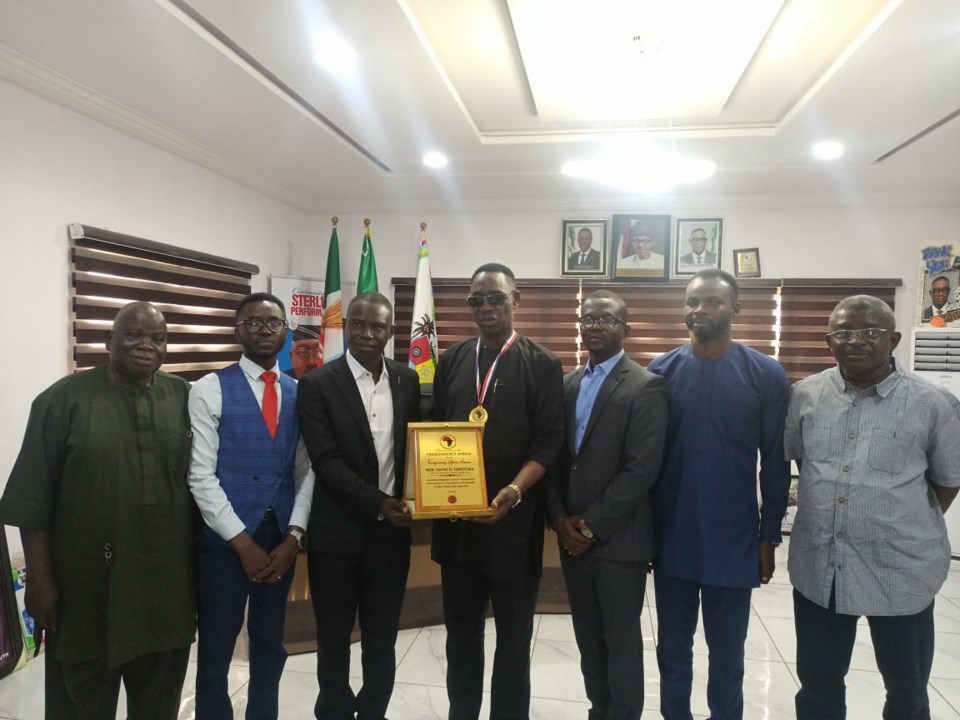 "The award is a monumental honour of dignity for outstanding commitment, dedication, and inspirational leadership. It is to encourage you to higher excellence as a defender of democracy, promoter of accountability, an advocate of youth empowerment, grassroots development and egalitarianism and it is indeed my pleasure to heartily congratulate you on this well-deserved recognition," the coordinator concluded.
In his response, Hon. Famuyiwa appreciated the Transparency Africa team for the honour and promised to continue to do more, adding that the award is a call for more service.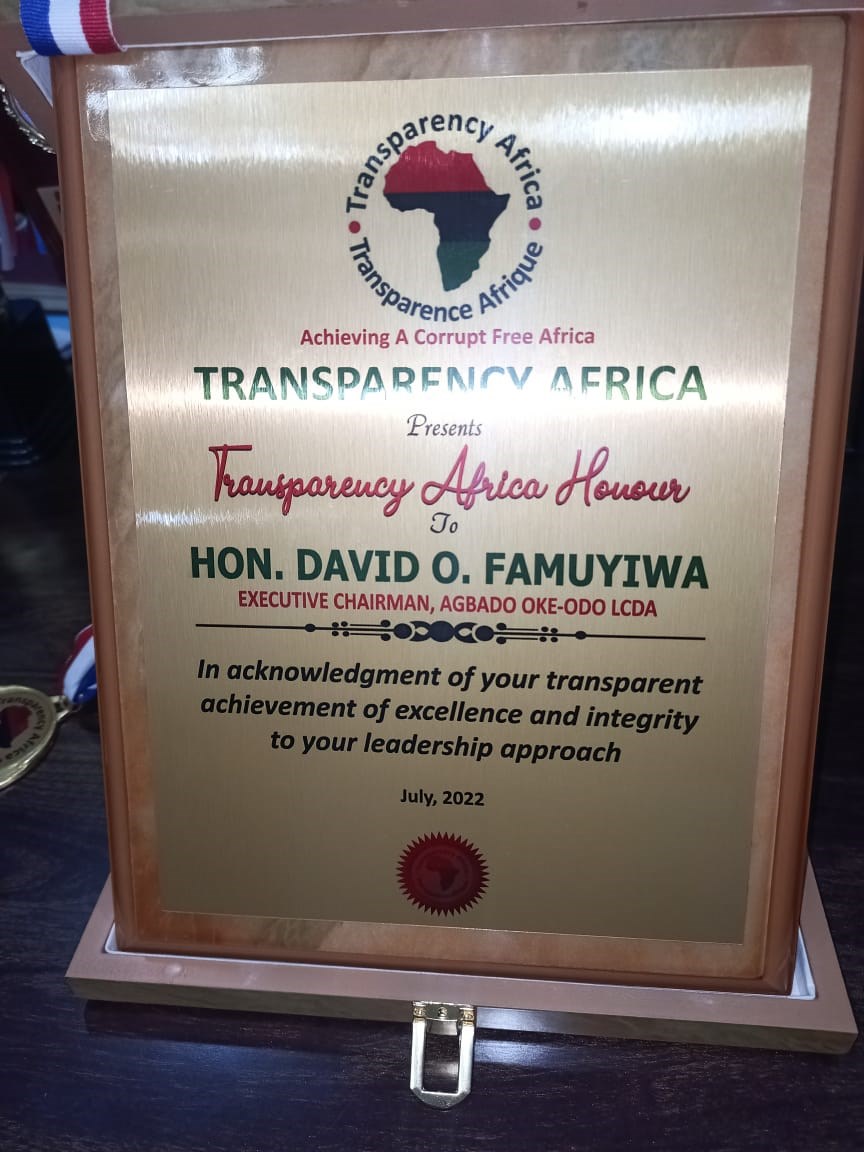 Dignitaries present at the award presentation were the Secretary to the Local Government, Chief Akinwumi James Odeyemi, Leader of the House, Hon. Olatunji Ogunyemi, Deputy Leader of the House, Hon. Olutayo Akinsuyi, Chief Whip, Hon. Olawale Adeyoola, Legislative Spokesperson, Hon. Kayode Obaleye, Chief of Staff, Hon. Aderemi Adeyemo, and Deputy Chief of Staff, Hon. Oluyinka Folarin.
Others are the Supervisor for Women Affairs and Poverty Alleviation, Hon. Adepeju Adeleye, Special Adviser on Special Duties, Hon. Shola Olorungbebe, SSA on Education, Hon. Kamaldeen Jaiyeola, and the representatives of Transparency Africa.