AS part of his re-election promises to improve healthcare delivery in the LCDA, the executive chairman of the Agbado Oke-Odo LCDA, Hon. David Famuyiwa has inspected the ongoing infrastructural renovations at Agbelekale Primary Health Centre, on Monday, January 10, 2022, during a community tour.
Information reaching AlimoshoToday states that the Council Chairman, in the company of some council staff, has inspected the Agbelekale PHC to assess the level of work done on the parts of the centre that are being renovated.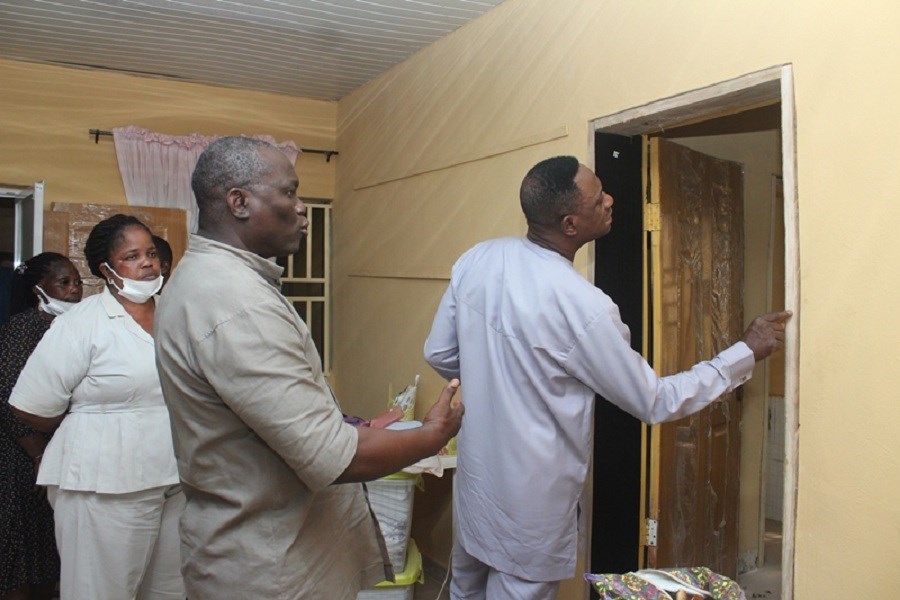 During the inspection, Hon. Famuyiwa expressed his dissatisfaction with the standard of the carpentry work done on the facility, he, therefore, admonished the contractors to improve on areas that were pointed out so that the overall standard of the renovations will be acceptable and secure.
Meanwhile, the chairman is enthusiastic that the renovations will be completed within the stipulated time.