IN order to curb the security menace bedevilling the nation, the Lagos State Community Development Advisory Council (LSCDAC) through the Community Development Committee (CDC) organised prayers across the 57 LGAs and LCDAs in Lagos State on Thursday, June 23, 2022.
The Agbado Oke-Odo LCDA Community Development Committee (CDC) also took part in the special prayer, themed 'Heal Our Nation' which saw well-meaning residents of the council area coming out in their numbers to partake in the prayer.
The prayer session witnessed the gathering of religious leaders from both the Christian and Islamic Faith who took turns to lead the congregation in prayers for Nigeria.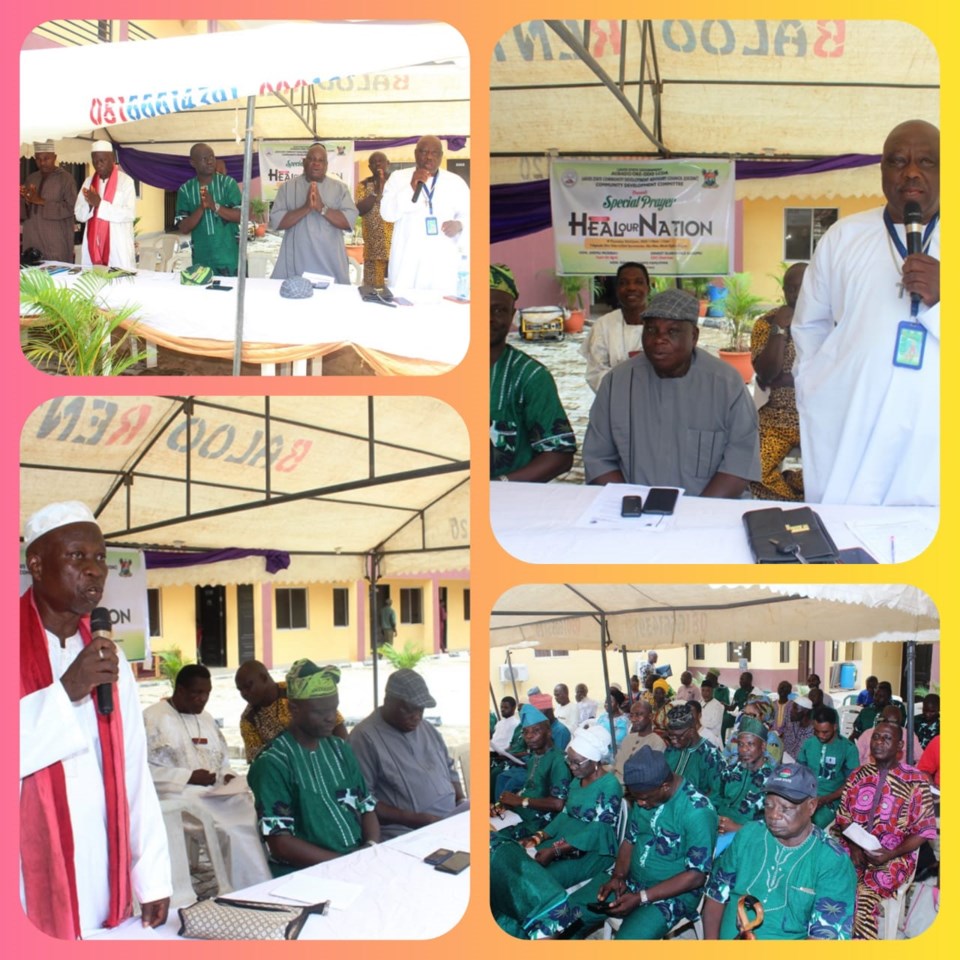 Present at the one-hour prayer session were the Executive Chairman of Agbado Oke-Odo LCDA, Hon. David Famuyiwa who was represented by the Secretary to the Local Government, Chief Akinwumi James Odeyemi; Supervisor for Agriculture and Rural Development, Hon. Aremu Babatunde; Supervisor for Youths, Sports and Social Development, Hon. Kehinde Shobayo; Supervisor for Civic Engagement, Hon. Shola Popoola.
Others include; Supervisor for Women and Poverty Alleviation, Hon. Adepeju Adeleye; Supervisor for Special Duties, Hon. Shola Olorungbebe; Supervisor for Health, Hon. Sesan Oladipupo; Supervisor for Information and Tourism, Hon. Tajudeen Olatigbe;
Also present are HoD, Agriculture and Rural Development, Mr Thompson Ozanga; Christian Association of Nigeria (CAN) Agbado Oke-Odo Chairman, Bishop Owoeye; Chairman, League of Imams, Chief Imam Raji; CDC Chairman, Mr Ernest Kasumu; CDC Secretary, Mr Shakiru Oguntola; and other CDC Executives and members.